To expand opportunities and help visually impaired to get to know nature trails and the animals and nature values there, by using other senses, Kurzeme Planning Region has created special A5 format tactile cards for seven nature trails in Kurzeme:
Lake Liepāja Zirgu Island Trail, which card depicts the bittern – its low and hollow cry can be heard in the lake up to 2km away and resembles the sound of blowing into a glass bottle. Have you heard? If not, scan the card QR code with your mobile phone and listen!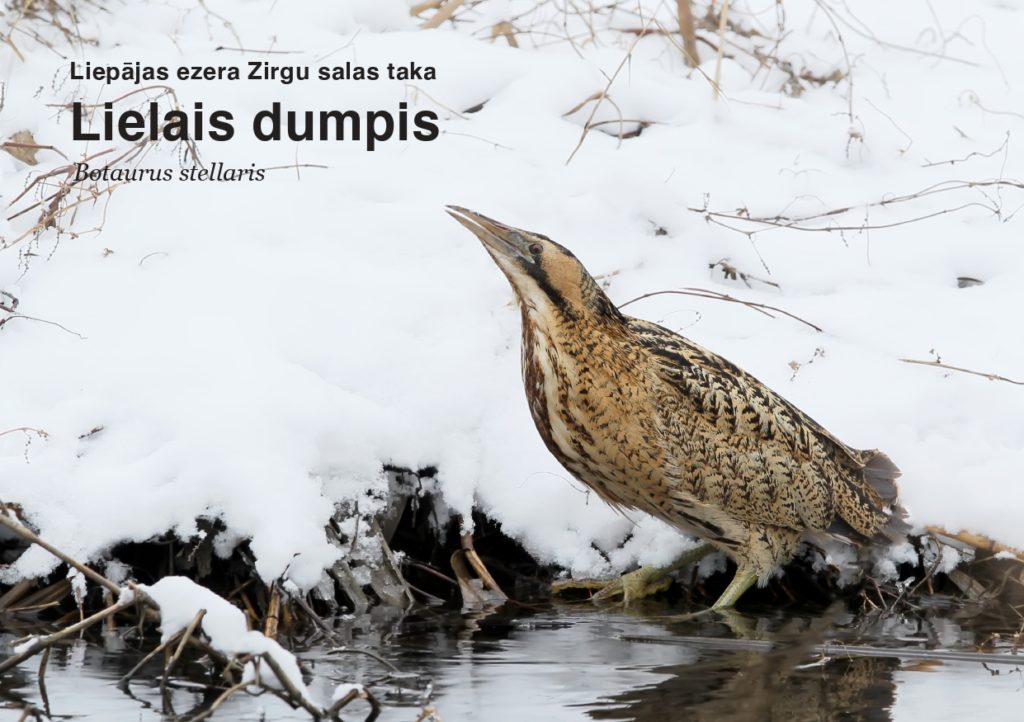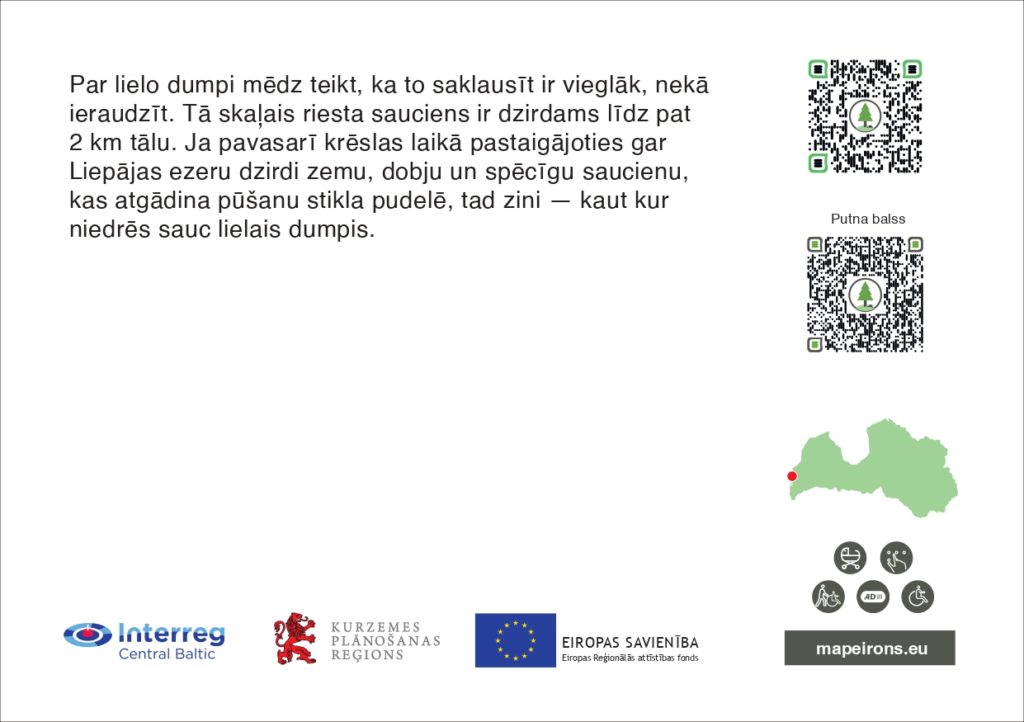 Lake Būšnieki Nature Trail in Ventspils, which card depicts the common goldeneye – a rare, protected bird, which can be met in lake surroundings. Listen to its voice too, using the card's QR code!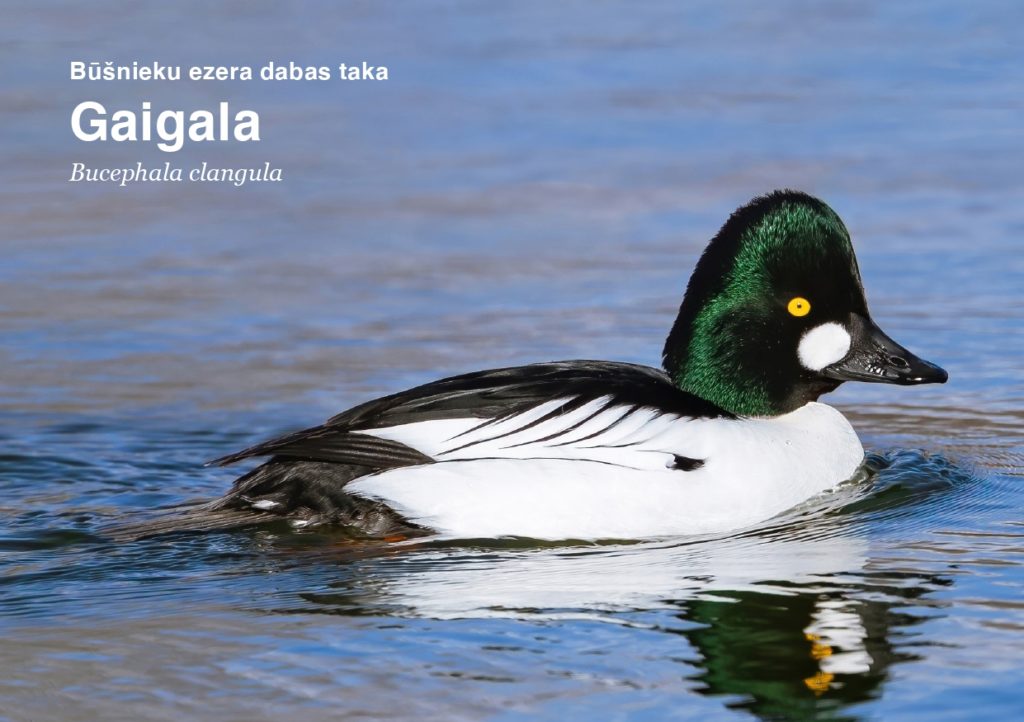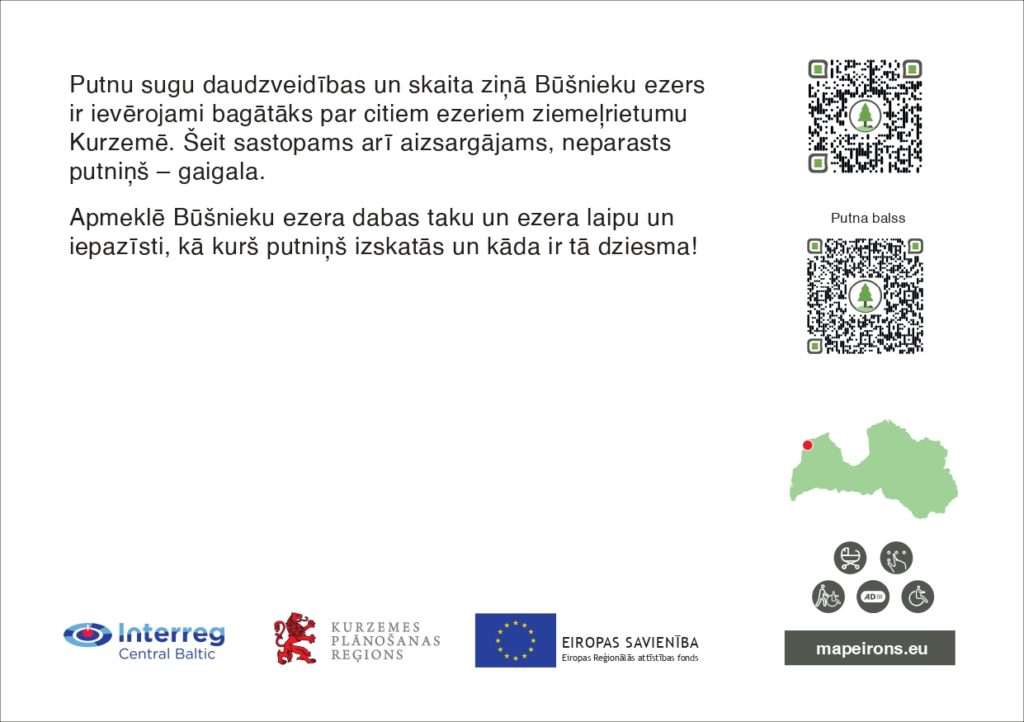 Kazdanga Park, which card depicts the pond bat – have you ever heard the bat? It is not that easy, since bats are active at night and twilight hours. Bats have excellent hearing and orient in nature by the ultrasonic echo of their shout, which, after hitting an obstacle, returs back to the bat. Listen to peculiar voice of the bat with a QR code on the other side of the card!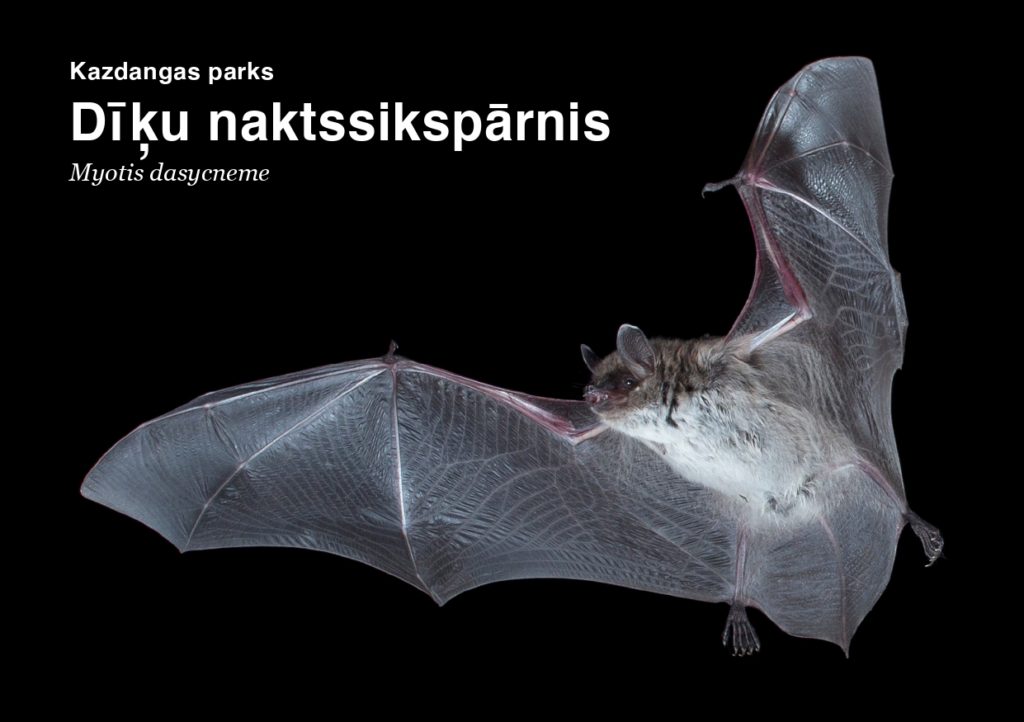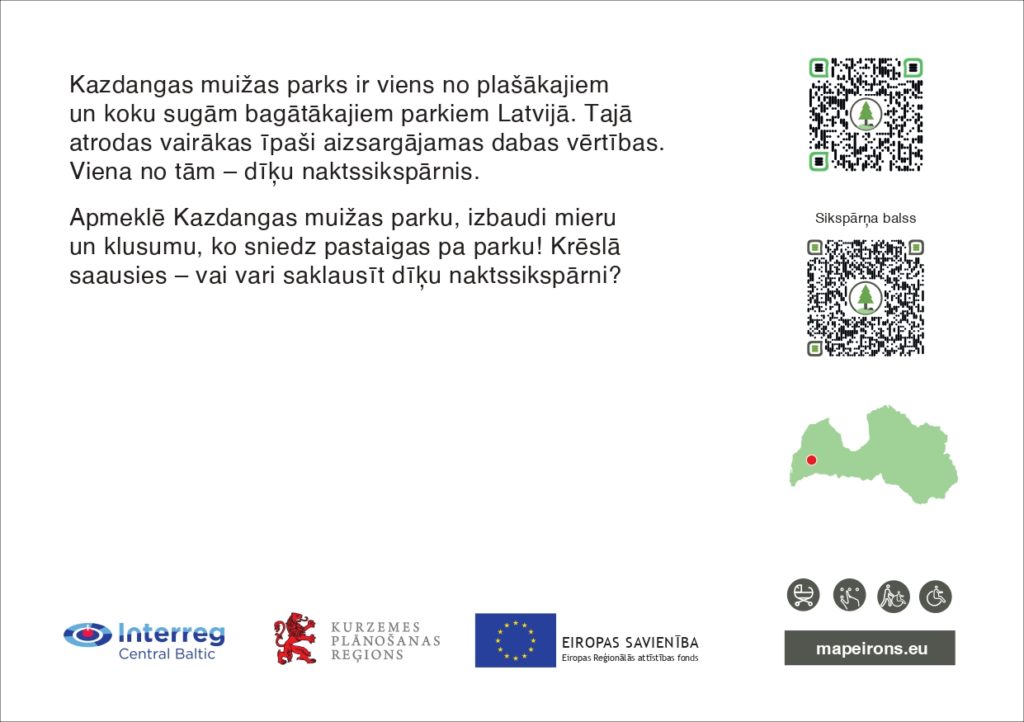 Kazdanga Rowan Alley, which card depicts Crosses – a figure from the wooden sculptures' group at Rowan Alley in the centre of Kazdanga created by the sculptor Selderiņš.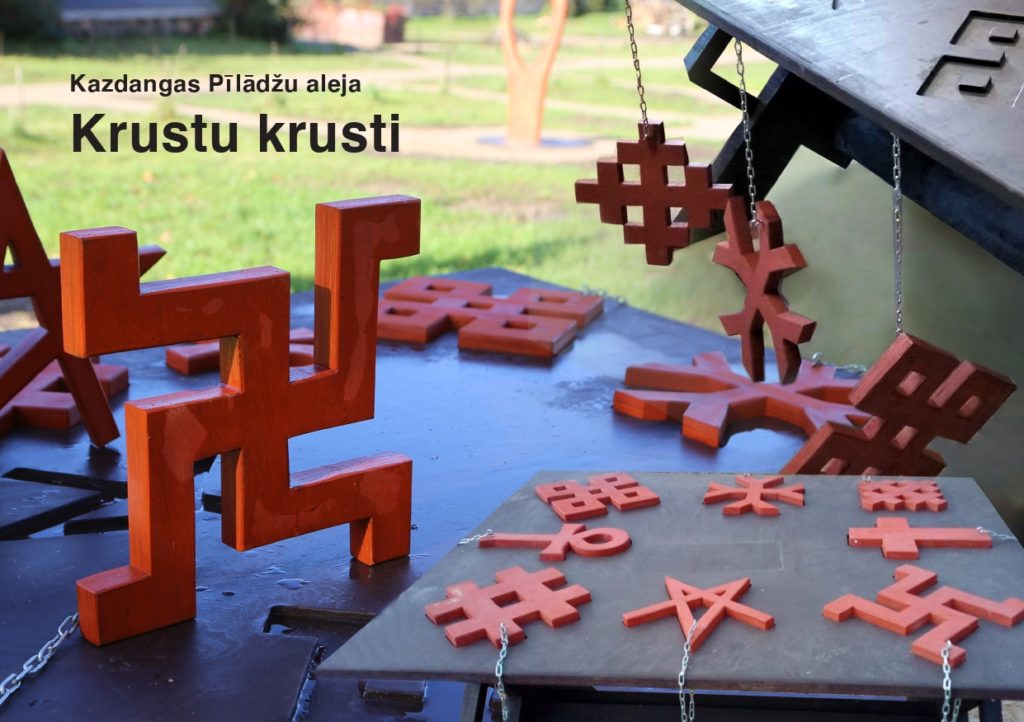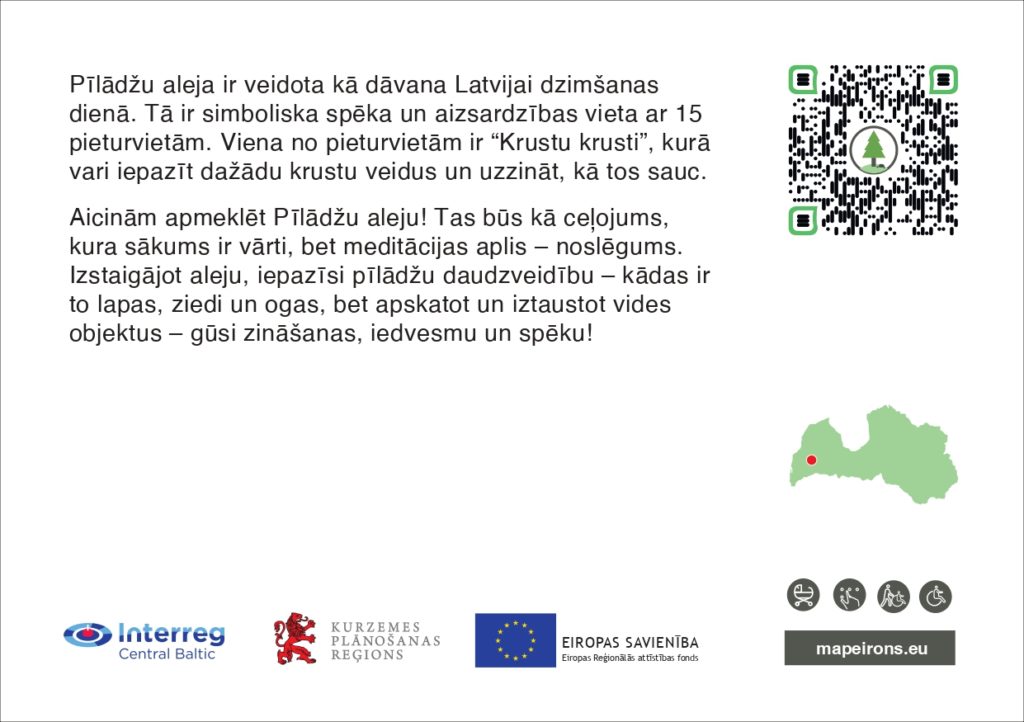 Skrunda Walking Path Along the River Venta, which card depicts a stylized chair of the Curonian ruler Ērmanis Pilāts created by the sculptor Ģ. Brurvis. Skrunda surroundings have once been the castle district centre lead by Curonian rulers – Jēkabs Sigitars, Ērmanis Pilāts, Santiķis and Veisens. To commemorate the 750 anniversary of Skrunda, those stylized chairs have been created and installed on the castle mound, and one of them is depicted on the card.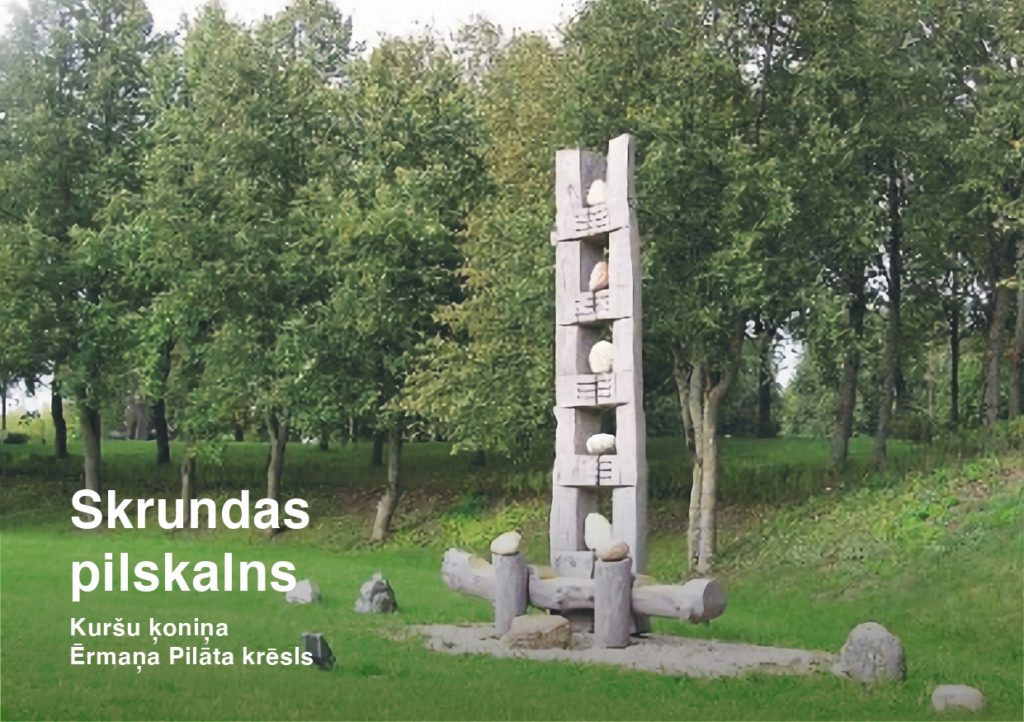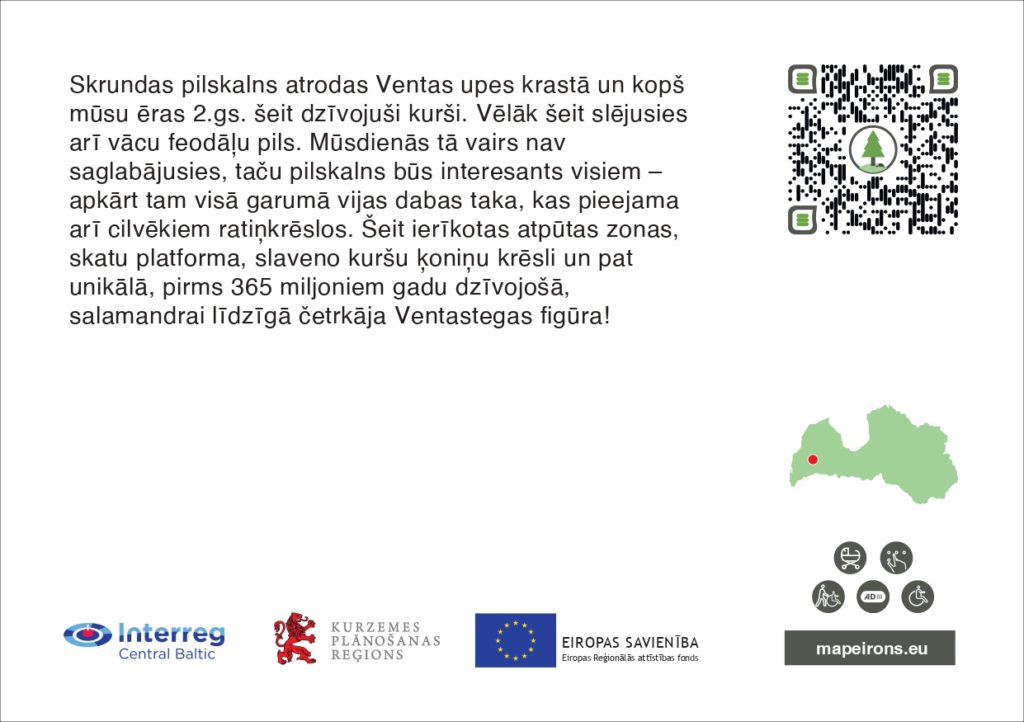 Kalēti Forest Park Priediens, which card depicts the rhinocerous beetle, its noticeable because of its little funny nouse, but is quite rare and hard to be found.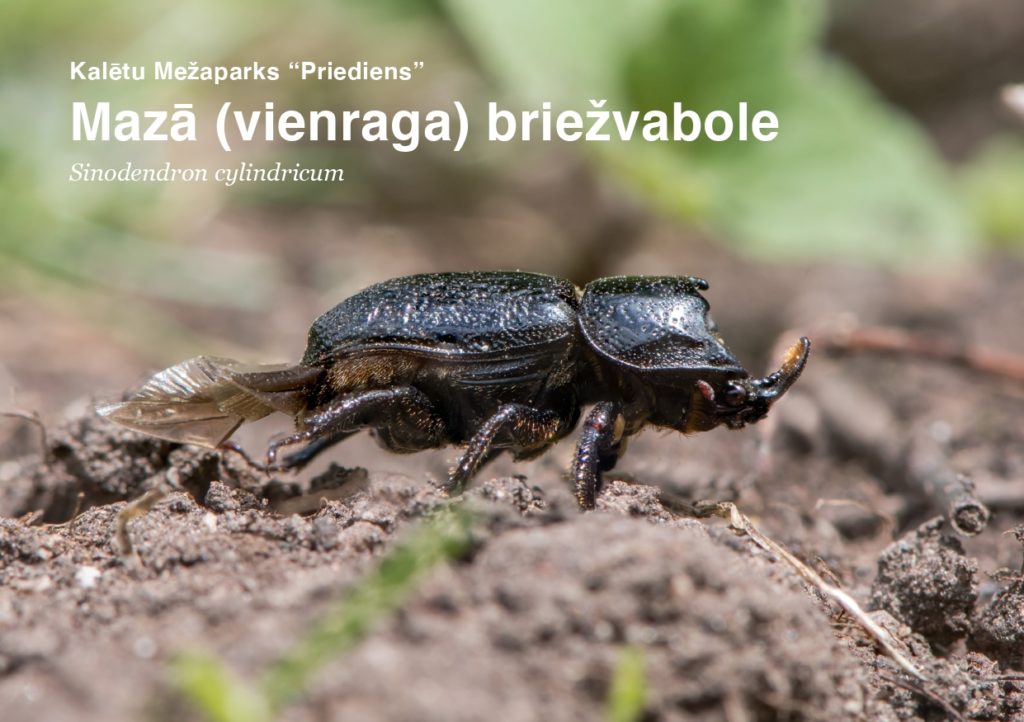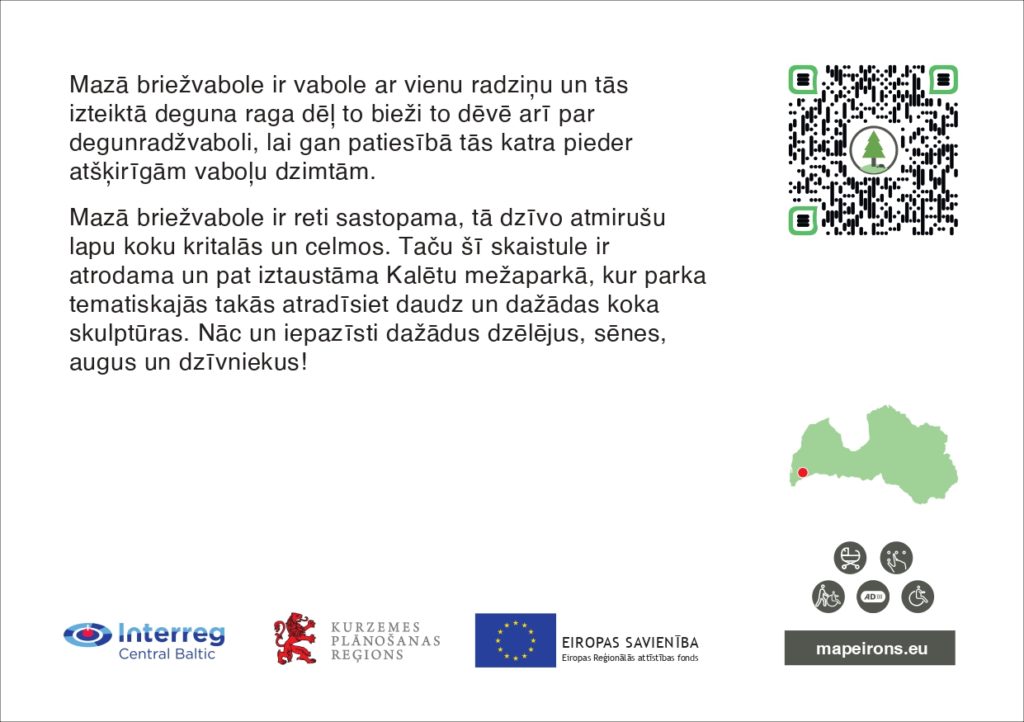 Alsunga Žibgrava Nature Trail, which card depicts the liverleaf. This flower is the symbol of the trail, as in spring the sunny slopes of Žibgrava cover with the carpet of colorful liverleaf flowers.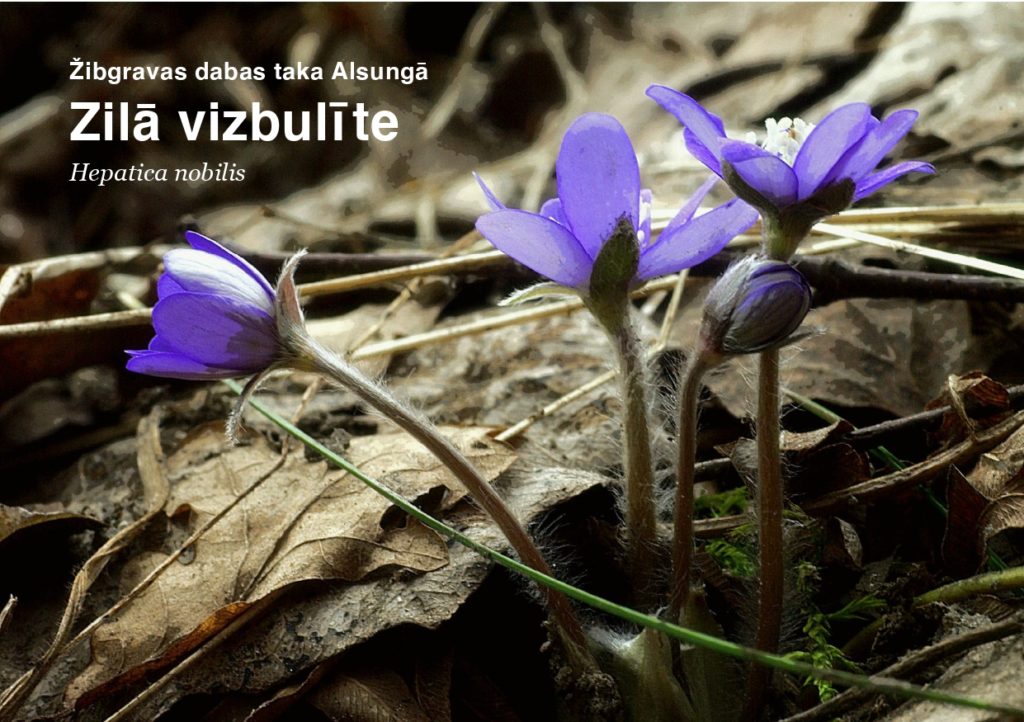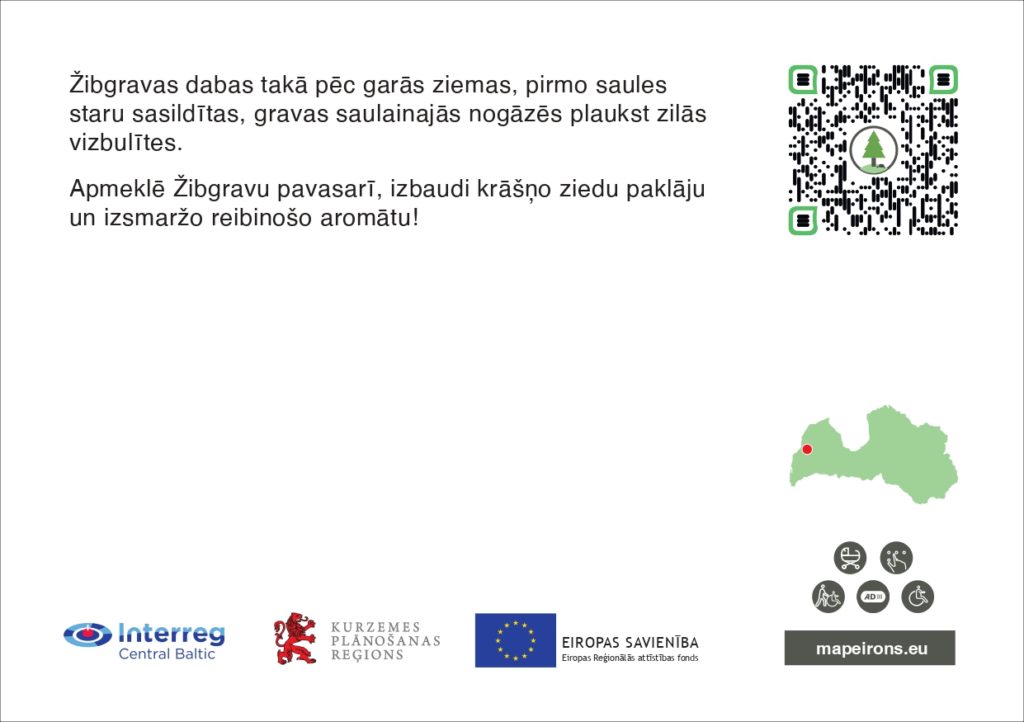 All objects on the cards are tangible, the other side of each card includes a short description of the trail and its key values in Braille script. There is also a QR code that leads to a more detailed trail info on mapeirons.eu website. Some of the cards includes an additional QR code with animal sounds.
Tactile cards are available at local tourism information centres in Kurzeme, as well as at NGO Apeirons, Liepāja Association of the Blind and the Nature House at Lake Liepāja Zirgu Island. Cards have been made with support of the Central Baltic Programme 2014-2020 as part of the project CB786 "Nature Access to All" (NatAc).